What is BIM?
These days, across the world, a growing number of architects, engineers and contractors are using BIM.
BIM which means Building Information Modelling, is an intelligent model-based process that connects Architectural, Engineering and Construction (AEC) professionals so they can design more efficiently, build, and operate buildings and infrastructure through BIM.
BIM is a process through computer files which can be extracted, exchanged, or networked to support decision-making regarding a built asset. With it, designers create digital 3D models that include data associated with physical and functional characteristics, for instance, to facilitate coordination, simulation, and visualisation.
What is the ISO 19650 BIM standard?
The ISO 19650 is a series of international standards which define a common unified framework for the effective collaborative production and management of information across the full lifecycle of built asset using Building Information Modelling (BIM).
The overall objective of the series is to ensure that the right people are working on the right information at the right time, with the aim being to helps deliver built assets on time within budget, and to standard.
ISO 19650 is concerned with information management in the delivery and operational phases of assets.
From Blueprints to CAD to BIM
In the past, blueprints and drawings were used to express information about a particular building plan. This 2D approach made it very difficult to visualize dimensions and requirements.
Next, came Computer Aided Design (CAD) which helped drafters see the benefit of plans in a digital environment. Later, CAD turned 3D, which brought more realistic visuals to blueprints.
From now on, BIM (Building Information Modelling) is the standard— but it is much more than just a 3D model.
What are its functions? What is BIM used for?
The power of BIM is how it allows architects, engineers, and contractors to collaborate on coordinated models, giving everyone better insight and decision-making into how their work fits into the overall project, ultimately helping them to work more efficiently.
BIM is used for creating and managing data during the design, construction, and operations process. It integrates multi-disciplinary data to create detailed digital representations that are managed in an open cloud platform for real-time collaboration.
What is the process of BIM?
The process of BIM supports the creation of intelligent data that can be used throughout the lifecycle of a building or infrastructure project.
Plan: Inform project planning by combining reality capture and real-world data to generate context models of the existing built and natural environment.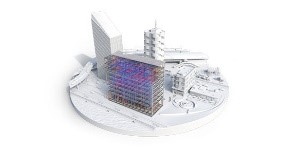 Design: during this phase, conceptual design, analysis, detailing, and documentation are performed. The preconstruction process begins using BIM data to inform scheduling and logistics.
Build: during this phase, fabrication begins using BIM specifications. Project construction logistics are shared with trades and contractors to ensure optimum timing and efficiency.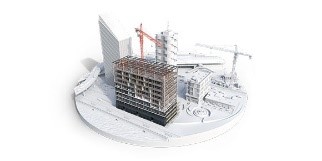 Operate: BIM data carries over to operations and maintenance of finished assets. BIM data can be used down the road for cost-effective renovation or efficient deconstruction too.
BIM, CONCRETE BENEFITS
Why is BIM important?
With the growing population, AEC industry must look to smarter, more efficient ways to design and build not just to keep up with global demand but to helps create spaces that are smarter and more resilient too.
This is why the world needs BIM and BIM allows design and construction teams to work more efficiently, but also, it allows them to capture the data they create during the process to benefit operations and maintenance activities.
What is the future of BIM?
The leading edge of the industry will continue to innovate. For most of the industry, the future is about making the existing information structures and processes 'business as usual'.
However, technology can help. As platforms improve, the manual tasks of structuring data, classifying data and naming files will be automated. Undoubtedly, the future of construction will be even more highly collaborative and digital. This will enforce the structure and the process and help accelerate BIM.
In the future, the "big-data" will help decisions makers continuously improve to build a safer and more sustainable built environment. As BIM becomes increasingly more sophisticated, 4D, 5D, and even 6D BIM will start to play a part in the process.
More and more, through BIM models using augmented and virtual reality, it can help contractors and manufacturers with clash detection and training, architects to sell their designs, and owners to "see" into their structures and make better decisions for maintenance and retrofitting. 
Furthermore, attempts are being made around the world to reduce waste in construction. Much of this waste is attributed to supply chain inefficiencies, clashes, and rework. By working collaboratively in a BIM environment, all of this becomes much less likely, setting the stage for a better tomorrow.